T-Bone's Nursery offers complete turnkey installations of all your landscaping and garden design projects. Whether you need us to implement your custom landscape plan from T-Bone's Nursery, or just need help with planting a project of your own, contact us today for a quote to get your project underway.
Why choose T-Bone's Nursery for your landscape installation?
Guaranteed Healthy Plant Material
At T-Bone's Nursery, we have the largest selection of ornamental plants in Baldwin County. We also have sources for harder-to-find trees, shrubs, and perennials. When we install your landscape, your plants are backed by a 12-month warranty. Should a plant die within that first year, we will offer a replacement free of charge.
Ongoing Customer Service
We are an established, locally-owned business with a physical store location. When you have concerns or questions about your plants, you can always stop by the nursery to get help from our friendly employees. And you can always reach us by phone or e-mail with your plant-related questions.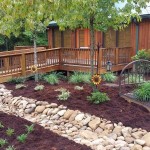 Horticultural Knowledge
Thanks to our years of experience in horticulture, your new landscape will be installed with professional care. When plants are planted correctly, they have a much greater chance to live and thrive. Protect your investment by doing things right the first time.
Specific Planting Experience
Many landscape contractors have a particular expertise or specialty.  At T-Bone's Nursery, selecting and planting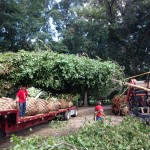 trees, shrubs, and perennials IS WHAT WE DO. We know the best ways to prepare and create new planting beds, improve and maintain existing ones, and make your garden look its best.
Competent Project Management
Our Landscape Architects have designed hundreds of landscapes in the middle Georgia area, and our Installation Crew Leader, Shannon Haley, has 26 years of experience in the nursery and landscape industry. Most landscape plans require adjustments after the initial design phase, and having a knowledgeable installation crew with a vision of the design intent will prove invaluable during the implementation of your project. For plans designed by us, we will be on-site to lay out the plants and to ensure that you are 100% pleased with the results.
"After a location change and pool installation, we were stumped as to landscaping design and plantings. Plants we were unfamiliar with, different soil types, drastic changes in growing seasons, combined with drainage issues could have spelled disaster for DYI'ers. A quick net search landed us at T-Bones in Milledgeville. We started planning with the team from T-Bones and decided to have them do the complete landscaping planning and installation.

They designed and implemented a plan that fit our 115 year-old home, incorporated our lifelong interest in birdwatching, and enhanced our natural environment. They thought of things we never considered and in a few short days, the plan came to life.
Throughout the summer, we've been treated to blooms, fragrances and a multitude of birds and butterflies.

We highly T-Bones to anyone who need a few plants–or a total landscaping makeover. Thanks again for all the hard work and job well done! " -Mary Holtschlag