Many homeowners want a beautiful yard, but they are unsure of where to start.  Come and speak with the plant experts at T-Bone's Nursery to get helpful advice on what to plant in your garden. We welcome you to bring in photos and measurements of your space so we may better know the right plants for your project.
For on-site landscape consulting, design, estimates, and project installation, be sure to contact Kyle Burgamy, Landscape Architect.  After working as a full-time landscape designer for T-Bone's Nursery for several years, Kyle has recently assumed ownership of the nursery's design and installation business, and will soon be re-branding with a new company name and image.
Kyle and his team will continue to serve past and present customers of T-Bone's Nursery with all of their landscape design and garden maintenance needs.  Contact Kyle directly HERE, or by submitting a request for design on your next visit to T-Bone's Nursery.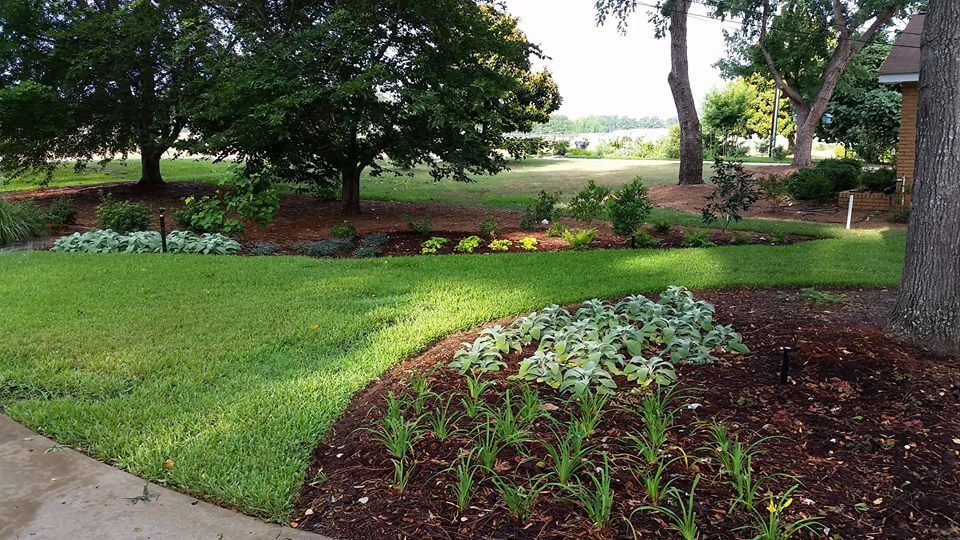 See What Our Customers Have Said:
"Beautiful, and effortless for us."  
Gracia P.,  Milledgeville
"They do what they say they're gonna do when they say they're gonna do it.  Professional, dependable, easy to  work with.  Satisfaction guaranteed."   
Thomas M.,  Milledgeville 
 "T-Bones is an excellent landscape provider from the design all the way through the installation. Professional, timely, and reasonably priced. I would recommend highly to anyone!!"
Tommy L.,  Milledgeville
"5 Stars!!     When I approached T-Bone's Nursery of Milledgeville, I requested a landscape with year-round color and very low-maintenance. I relied on their expertise to choose appropriate plants that met my criteria. They exceeded my high expectations with an artistic landscape that enhanced my property and is a year-round pleaser! I look forward to Phase II of our landscaping project!"
Vunion T.,  Milledgeville